How to sterilize equipment
Follow these steps to keep your baby safe. Sterilize equipment until your baby is at least 4 months old.
WHAT YOU NEED

Large pot with lid.

Bottle brush and nipple brush.

Tongs, knife, fork, can opener, glass measuring cup.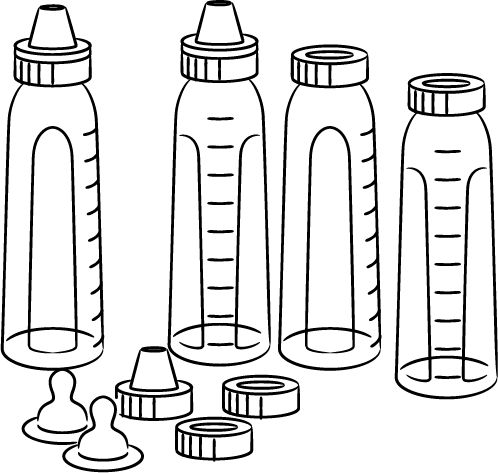 Glass bottles (if possible) or BPA free plastic bottles, nipples, caps and rims.
OR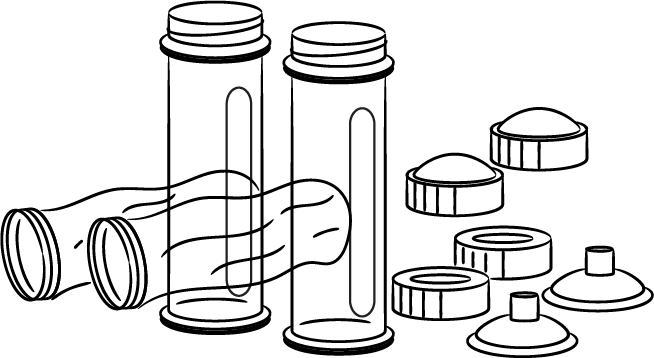 If using a disposable system: bottle holders, rims, caps, nipples and a roll of disposable liners. Note: If using disposable bottles sterilize only the nipples, caps and rims.
Wash hands and kitchen counter with soap and water.

Wash all items in warm, soapy water.

Make sure holes in nipples are not clogged.
Rinse well.

Put clean items in a pot and fill pot with water.
Boil for 2 minutes and keep pot covered until items are needed.

Remove items with tongs and set on a clean paper towel.
---
For more information on infant formula recalls, please visit the Canadian Food Inspection Agency website www.inspection.gc.ca.
Adapted with permission from Ottawa Public Health.

CORNWALL • ALEXANDRIA • CASSELMAN • HAWKESBURY • ROCKLAND • WINCHESTER
© EOHU. All rights reserved.
If you require this information in an alternate format, please call 1 800 267-7120 and press 0.