How to Fill Out the Well Water Testing Requisition Form
1. Fill out all the gray-shaded areas on the form, including:
1)    First and last name*
2)    Complete mailing address*
3)    Location of the water source* (include Emergency locator number/911#, County and postal code if possible)
4)    Date and time you collected the sample (include the year)
5)    Public health unit number (if not already there): Eastern Ontario Health Unit 2258
6)    Tell us if your system has a purification system
7)    Daytime telephone number (include area code)
8)    Select how you would like to receive your test results: in person or by mail
* = Mandatory fields
PLEASE NOTE: If your form is incomplete, the laboratory will not test your sample, and you will need to submit another sample with another form.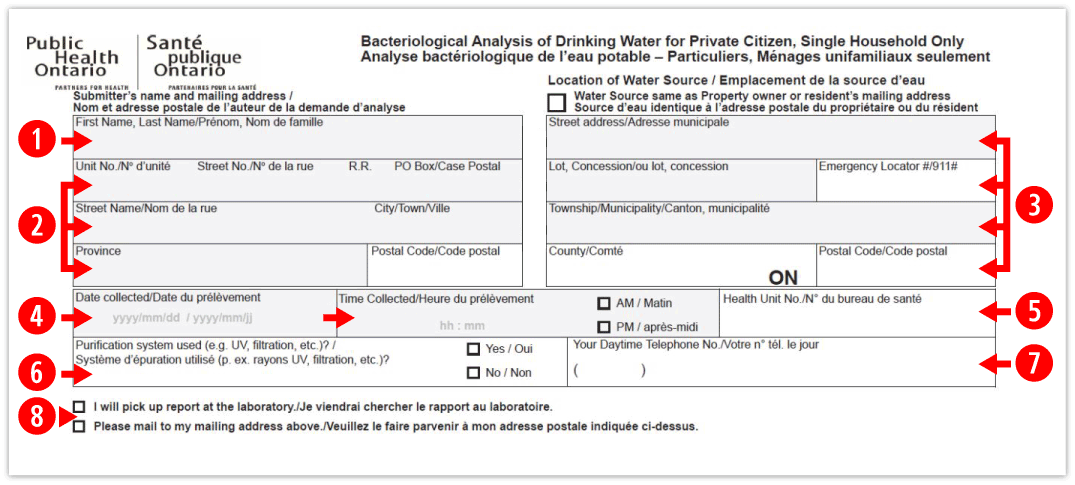 2. Write your name on the name tag that is on the plastic bag:
Peel the name tag off and stick it to the bottle.
Do not cover the barcodes.
The name on the name tag must match the name on the form or the sample will not be tested.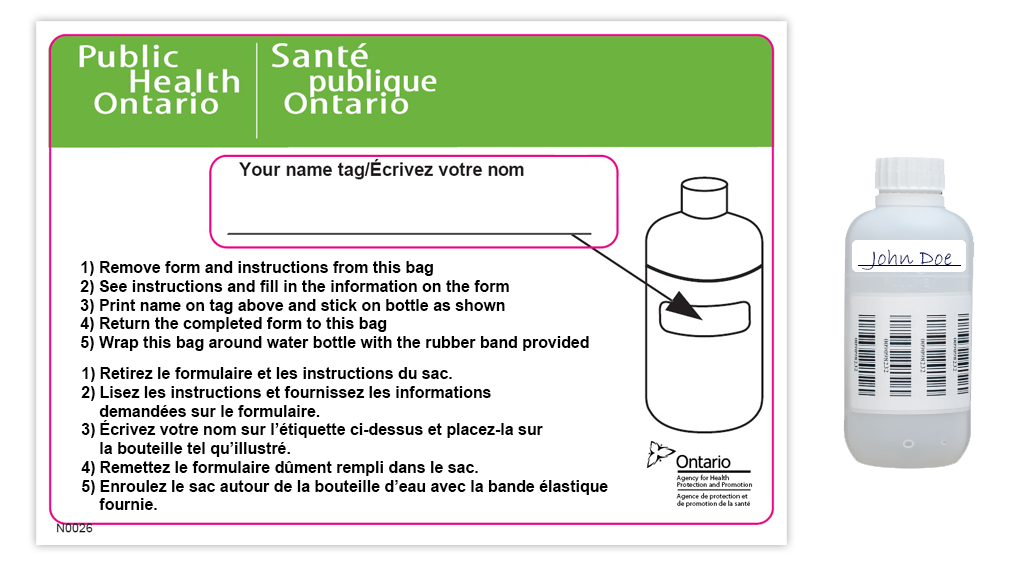 3. You can choose to get your report in person or by mail. You can access your results by telephone through the Interactive Voice Response (IVR) at 1-877-723-3426.
To receive your results by telephone, remove one of the barcodes from the bottle and stick it to the "Water Results by Telephone" card in the kit. The number on the barcode is your Personal Identification Number (PIN), which is needed to get your results by telephone. This is the fastest way to get your results.
For more information, please visit Public Health Ontario's well water testing page.