About Us
---
First People Acknowledgement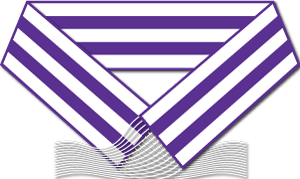 The Eastern Ontario Health Unit acknowledges that we are located on the traditional lands of the Kanien:keha'ka of the Haudenosaunee Confederacy and recognizes the enduring presence of the First Peoples.
Roti'nikonhraien:tas ne the Eastern Ontario Health Unit tsi kari:we's shihatinakere ne kanien'keha:ka tanon Rotinonhsion:ni. Ratirihwaien:teri o:ni tsi kiotken ken:tho enhonne:sheke ne Onkwehon:weh.
---
Working together to promote wellness, prevent and protect against disease and injury, and advocate for healthier communities.
For more than 80 years, the Eastern Ontario Health Unit (EOHU) has been a leader in delivering forward-thinking, community-focused public health services. Our achievements are driven by our passionate and energetic team of employees who share a common mission – to improve and safeguard the health and quality of life of our region's residents.
The EOHU is responsible for the delivery of local public health programs and services, carried out in collaboration with other organizations in the health system and in partnership with municipal governments and community stakeholders. We serve a population of approximately 200,000 people in the United Counties of Stormont, Dundas & Glengarry, Prescott-Russell and the City of Cornwall, covering a total territory of over 5000 square kilometers. Our main offices are located in Cornwall and Casselman, with four additional satellite offices in Winchester, Alexandria, Hawkesbury and Rockland.
EOHU programs include the following:
health education and promotion
chronic disease prevention (through nutrition and physical activity programs, early detection of cancer programs, tobacco cessation programs, tobacco control and more)
prevention of injuries and substance misuse
prevention and control of infectious diseases
immunization
sexual and reproductive health
child health, including dental health programs
school and workplace health programs
monitoring and surveillance programs
public health inspections
food and water safety
health hazard prevention
emergency preparedness
The EOHU has also established itself as a leader in innovative public health communications by embracing a progressive communications strategy that leverages emerging trends and cutting-edge technology to better reach and engage our audiences. The EOHU is one of the only Public Health agencies in North America with complete in-house broadcast and multimedia production facilities and capabilities. This cost effective and environmentally-friendly way of delivering health information content is an important part of our strategy to promote an informed and therefore, healthier community.
EOHU services are cost-shared by the Ministry of Health and Long-Term Care, the United Counties of Stormont, Dundas & Glengarry and Prescott-Russell, and the City of Cornwall.
---
Message from the Medical Officer of Health
Welcome to our website! As you can see from the sections on this site, public health involves many aspects of our everyday lives. In fact, many are surprised to see that the Eastern Ontario Health Unit (EOHU) is involved in a wide range of areas including infection control, chronic disease prevention, healthy babies and children, environment, food and water safety, and the promotion of a healthy lifestyle.
We believe that when it comes to health and wellness, an informed person will become a healthier person. We are committed to providing our community with useful, practical and easily accessible information. For this reason we offer you this website, which we will continue to expand.
You will also find interesting links to other sites we feel may be helpful to you. Please be advised that the information on this site has been carefully selected and prepared. However, this information is designed to be an educational aid only. It is not intended to replace the advice and care of your physician, nor is it intended to be used for medical diagnosis or treatment. If you suspect that you or a family member has a medical condition, always consult a physician. If you would like to have more information or have any other public health concerns, you can also call the EOHU at 1 800 267-7120.
We look forward to your feedback and suggestions.
Dr. Paul Roumeliotis, MD, CM, MPH, FRCP (C)
Medical Officer of Health
---
The EOHU Board of Health
The EOHU Board of Health is responsible for identifying minimum standards relating to public health programs and services, for understanding health needs and the interventions that can impact positively on these needs, and which roles are most appropriate for and within the achievable capacity of Ontario's boards of health.

The Board is made up of eleven members: five are provincially appointed. Of the remaining six, two are appointed for the counties of Prescott-Russell, two for the counties of Stormont, Dundas and Glengarry and two for the city of Cornwall. The Board of Health is an upper decisional body and is responsible for budget approval.
Board of Health members
NOTE: Any correspondence should be sent to the care of the EOHU Cornwall office.
Paula Assaly, Representative of the United Counties of Prescott-Russell
Mayor, Hawkesbury

Bernadette Clément, Representative of the City of Cornwall

Bernadette Clément graduated from the University of Ottawa with degrees in both Civil Law and Common Law. She has worked as a lawyer at the Stormont, Dundas and Glengarry Legal Aid Clinic for the past 25 years and is currently its Deputy Director. Ms. Clément also sits as a Board Member of many community agencies. She was elected to the Cornwall City Council in 2006 and is currently in her third term.

Debora M. Daigle, Provincial Representative

Debora is a graduate of Queen's University – first in Social Sciences, and later with a Master's of Public Administration. She has spent her career in Provincial and Municipal government, managing delivery of Social Housing, Social Services, and Childcare to residents of Cornwall and the United Counties of Stormont, Dundas & Glengarry. Since retiring recently, Debora continues her involvement in research and policy development for the Province of Ontario through various sector organizations, on a consulting basis. Debora has extensive experience in healthcare governance, having served previously on the Boards of The Ottawa Hospital, and the Ontario Hospital Association; she is currently on the Boards of the Seaway Valley Community Health Centre and Cornwall Community Hospital. She also recently joined the Board of the St. Lawrence River Institute of Environmental Sciences.

Todd Lalonde, Provincial Representative

Todd Lalonde, appointed to the Board in 2019, brings many years of experience. He is well known in the community due to his rich involvement with many regional committees and boards. Mr. Lalonde currently is an elected trustee and serves as Chair of the board of trustees with the Catholic District School Board of Eastern Ontario. Mr. Lalonde is currently serving also as a Regional Director for the Ontario Catholic School Trustee Association elected by his fellow trustees from across Eastern Ontario. He has served as a board member on the Children's Treatment Centre, Family Counselling Centre of Cornwall and United Counties, the United Way of Stormont, Dundas & Glengarry. He also served as a volunteer for the Multiple Sclerosis Society. In addition, Mr. Lalonde has a broad educational background from Algonquin College and St. Lawrence College.

Syd Gardiner, Acting Chair, Representative of the City of Cornwall

Sydney Gardiner was elected to Cornwall City Council and served 11 years. During that time, Mr. Gardiner served on numerous boards including the Eastern Ontario Health Unit, Emergency Management, Tourism Bureau, Cornwall Regional Airport, and Cornwall Public Library. He also served as President and Vice-President at the Aultsville Theatre for 14 years. As City Councillor, Mr. Gardiner was instrumental in passing a non-smoking bylaw, making the City of Cornwall the first small city in Ontario to go smoke-free.

Mr. Gardiner attended high school at Gault Institute in Valleyfield, Quebec. He upgraded his schooling at St. Lawrence College in Cornwall, Ontario where he later was invited to teach retail as part of the Marketing Program.

Mr. Gardiner's employment record includes working as Operations Manager at the Warehousing Distribution and Sales Center for M.C.A Records Canada in Calgary, Alberta, servicing all of western Canada. He later was hired by Capitol Records E.M.I. Montreal in the same capacity, to oversee Capitol's eastern Canada operations. Mr. Gardiner retired after being employed with Sears Canada for 28 years.

In his leisure time, Mr. Gardiner enjoys golfing in the summer, curling in the winter, and has a passion for singing and playing guitar.

Kirsten Gardner, Representative of the United Counties of SDG
Deputy Mayor, South Dundas

Francois St-Amour, Representative of the United Counties of Prescott-Russell
Mayor, The Nation

Carma Williams, Representative of the United Counties of SDG

Originally from Edmonton, Alberta, Carma was raised in Aylmer, Quebec and now resides in Maxville, Ontario. She has a degree in Applied Human Sciences from Concordia University in Montreal.

For the past 20 years, Ms. Williams has owned and operated an innovative mobile hair salon business serving the community of Stormont, Dundas and Glengarry.

In 2010, she was elected to municipal office and is currently serving her third term, now as Deputy Mayor for the Township of North Glengarry. By virtue of her role as Deputy Mayor, Ms. Williams also sits on SD&G County Council.

She has served on numerous boards and committees, including Chair of the SD&G Community Futures Development Corporation, President of the Maxville & District Chamber of Commerce, and President of the Glengarry Memorial Hospital Board. Ms. Williams is also past Chair of the North Glengarry Arts, Culture and Heritage Advisory Committee.

As a lifelong volunteer, Carma has been a leader in building her community through involvement in numerous cultural and community economic development initiatives and activities.